Issaquah Locksmith Commercial Services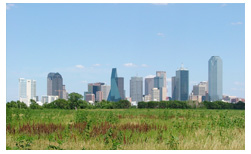 We provide all kinds of commercial locksmith services 24 hours a day! Need a high security level lock change? Issaquah Locksmith is dedicated to provide the fastest, efficient and most professional commercial locksmith services whole Issaquah, WA and surrounding area. Issaquah Locksmith professional technicians are well trained experts in dealing with lockout situations and you can expect to be back in your home, car or office in no time. That is why Issaquah Locksmith assures you great experience with all our locksmith services by providing top notch of locksmith products and 1st class of service to assure customers 100% satisfaction. It's a question you really don't think about. You think of a locksmith with same consideration of a plumber, or electrician. A service guy who fixes a problem then leaves, and you don't need to worry about it until it needs to be fixed or serviced again. A locksmith doesn't fall under that category. A locksmith is a professional to be compared with a family doctor, or a trusted mechanic who won't charge you, and tells you what's really wrong with your car, home or office.
Call us today at (425) 270-1725
In Issaquah Locksmith we guaranteed you satisfaction, with our professional services, most knowledgeable and fully equipped technicians in a very affordable price. We provide wide range of commercial locksmith and security services. Apart from the usual installation, maintenance, repair and upgrades of all security hardware and systems including brands that we do not sell! Issaquah Locksmith provides the best options for the following locksmith concerns and more:
Commercial Locksmith Services:
Changes on safe combinations or new safe installations
Master systems and high-security locks operations
Panic bar installation
Electronic keypads and keyless entries
File cabinet locks maintenance, repair and/or upgrades
Access control systems
Other business locksmith demands
Call us at (425) 270-1725
We know how much damage can be caused to a business or an office in a very short period of time, hence we keep our locksmiths spread in all the areas with 15 minutes response time. For any emergency locksmith services Contact us any time at (425) 270-1725 Only Issaquah Locksmith offers the best and the quickest locksmith service you can find in the metro Issaquah, WA and nearby area. So for your entire commercial locksmith needs turn only to Issaquah Locksmith and you can always expect the best from us!